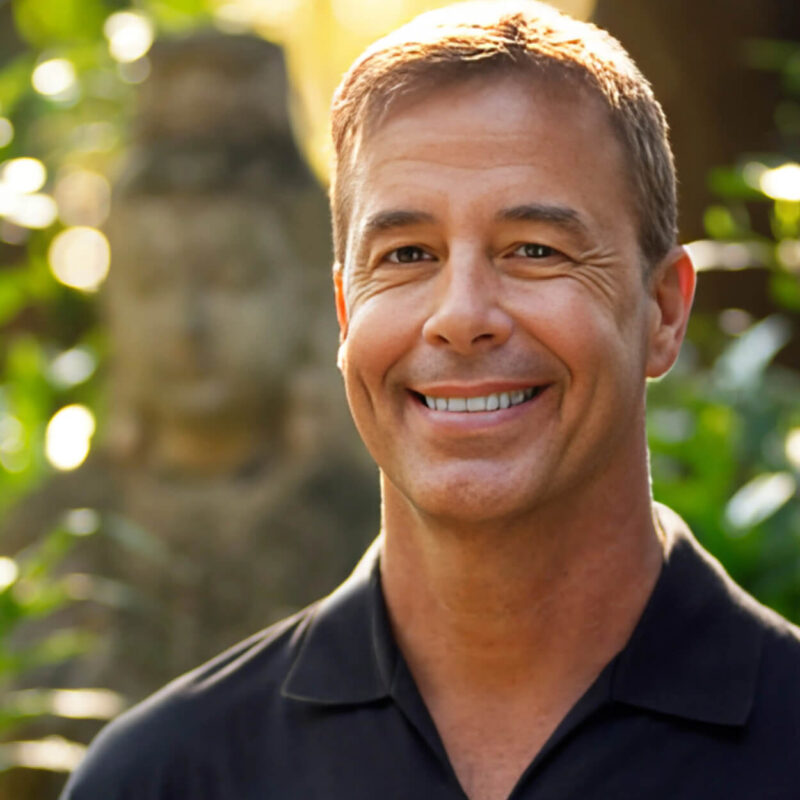 Life is Short—and Very Wide.
Expand Accordingly.
Aspiring to be a more adaptable, resilient and fulfilled human being?
Desire to be more effective advocate for progressive change?
Ready to accelerate your spiritual growth and evolution?
Empower Yourself
Manifest Your Vision
Live Your Best Life
Contact Now
Online Life & Health Coaching Services
About Troy McFadden
"See the Light?"
According to my mother, this was my very first complete phrase, in the form of a question. Or perhaps it was a declarative statement. Hard to say, but in hindsight it seems highly symbolic, perhaps an early expression of my soul's purpose: supporting, helping, and guiding others to do just that.​
I strongly recommend Troy as a partner and fellow traveler, wherever your particular journey takes you. His energy immediately brings you into the right vibration and mindset. But more than that, the gentle way he holds space and offers his wisdom—even in the form of uncomfortable/difficult questions that make you work harder than you want to!—is what I really appreciated and that I still value and recall. The behavior Troy modeled continues to inspire me to grow and evolve. Thank you Troy!
Troy was an amazing facilitator. He was very present and guided us by asking the right questions for further reflection. He led without telling. He was also very timely with his responses to our posts so that we had time to digest his comments. He had a great ability to see behind the words and to understand what might be going on at a deeper level. There was no question that he was giving us everything he had to give, that he was as committed to our development as we were.
Thank you for all that you gave to our coaching group - your honesty, kindness, acceptance, wisdom and love - these are things that will always be a part of me. I feel a sort of shifting of the plates at my core. I know it's an ongoing and never-ending journey, this practice, but the warrior in me embraces that and is ready.
Your leadership and facilitation has been truly extraordinary. I so deeply appreciate your thoughtfulness, candor, and 'calmness'. In all my years of working with individuals, I have never felt like someone has been as invested as you; in us, in the program, and supporting our 'blooming wisdom' as you call it.
Troy has a genuine, kind and gentle way that I very much appreciate, and which, in my opinion, greatly enhances his skillfulness as a coach in helping coachees successfully identify growth areas and create actionable plans. My goal was to further develop mindfulness and to practice being in "The Observer". Troy helped me define goals and practices, and would check in with me frequently to see how I was doing, offering "mindfulness prompts".
I participated in a TeamUp Coaching Triad facilitated by Troy in addition to receiving individual coaching sessions from him. I find him very genuine, caring and committed. He skillfully navigated the different needs and personalities of our group with a good balance between structure and intuition. Troy draws upon his varied life experience encompassing entrepreneurship, mindfulness, nomadic lifestyles and natural health. He has a great combination of ease, humor and strength. I think many would benefit from working with him.
Thank you for facilitating a great Triad group. I found your forum feedback extremely insightful, interesting and of great help for my personal growth. The conversations you lead with ease gave us direction that I feel was beneficial to us all. I know I went away a better person and learned a lot.
I had the great opportunity to experience Troy's coaching as a personal coach as well as a team coach. He excels in both. He creates a great environment for you to grow, helping you to awaken your own wisdom and intuition and he facilitates the unraveling and the clearing of any difficulty that you are experiencing.
At first, I started feeling irritated by Troy's smile, which felt fake to me. Can't he drop it for God's sake? Then I got intrigued by the depth beneath that smile, and it quickly became obvious there was life experience there. After a few sessions, I softened myself into noticing how much sincere care, attention, patience, respect and genuine presence Troy put into our coaching sessions. Don't judge a book by its cover, a man by his smile, or yourself by whatever. Go beyond, go deeper, go inside. It's easier when someone like Troy is there to accompany you.
Troy did what I thought was a masterful job facilitating our group coaching program. He had the best combination of compassion, courage to confront, and intellect, as well as a great sense of humor, which I really appreciated. It allowed for gravitas and lightness simultaneously; really special.
Troy is a true guide: As such, he embodies the wisdom with which he supported me—and this makes all the difference. He helps you to see what you cannot see in yourself: both the potential you have for reaching your highest heights, as well as the things that might be preventing you from getting there. I worked with him at a time when I was going through a big transition in my life and felt that the bumpy glide into this new phase I am now delighting in was made more graceful (and tenable) thanks to his expertise and incredible presence. I highly recommend working with Troy if you are seeking change in your life and desire to realize all that you truly are.
Working with Troy brought color back to my life. His guidance provided me with the security and power I needed to be more deliberate and intentional with my actions. Our time together resulted in a dramatically improved outlook, and it wasn't always easy: Troy can be direct - a true warrior, targeting the "weakest" spots and knowing when to "strike". I am indebted to Troy 1000 times over for his presence and attention.